---
MJ and Lyz live together in a high-rise condo in downtown San Francisco. They share their home with their two cats, an Egyptian Mau and a Siamese.
Mike Joseph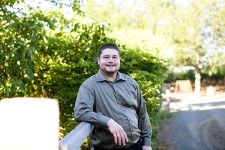 MJ is a Network Engineer working in Silicon Valley for a major tech company. He enjoys traveling, which he is able to do frequently for both work and pleasure. On weekends you can find him attending one of the frequent San Francisco Bay Area picnics, farmers markets or Linux User Groups, checking out the latest exhibit at a local attraction, working on his servers or soaking up some relaxing time at home.
Elizabeth K. Joseph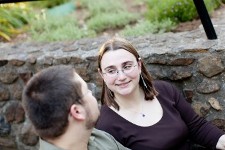 Lyz is a Linux Systems Administrator in San Francisco working on Open Source Software for a Fortune 100 technology company. She volunteers with the Ubuntu Linux project and frequently speaks at conferences and events on Open Source Systems Administration and the benefits of getting involved with Open Source Software. She is also a board member of the non-profit Partimus which collects donated computers from businesses to put Free and Open Source Software on and offer free managed labs for San Francisco Bay Area schools. Other hobbies include traveling, reading, "doing tourist things" and hiking.